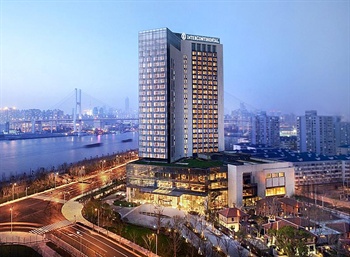 The InterContinental Shanghai Expo (Shibo Zhouji Jiudian) is located on the Pudong side of Shanghai opposite the World Expo site.
This Shanghai hotel features 384 guestrooms equipped with cable TVs and mini-bars, some of which have views of the Huangpu River and city skyline.
15 meeting rooms are located within the hotel and are suitable for a range of functions.
A number of inhouse dining options are also available, with both Western and Asian dishes on offer.
Recreational options include a fitness center, spa, swimming pool and jogging track.